Laboratory Fume Hoods with Built-in Blower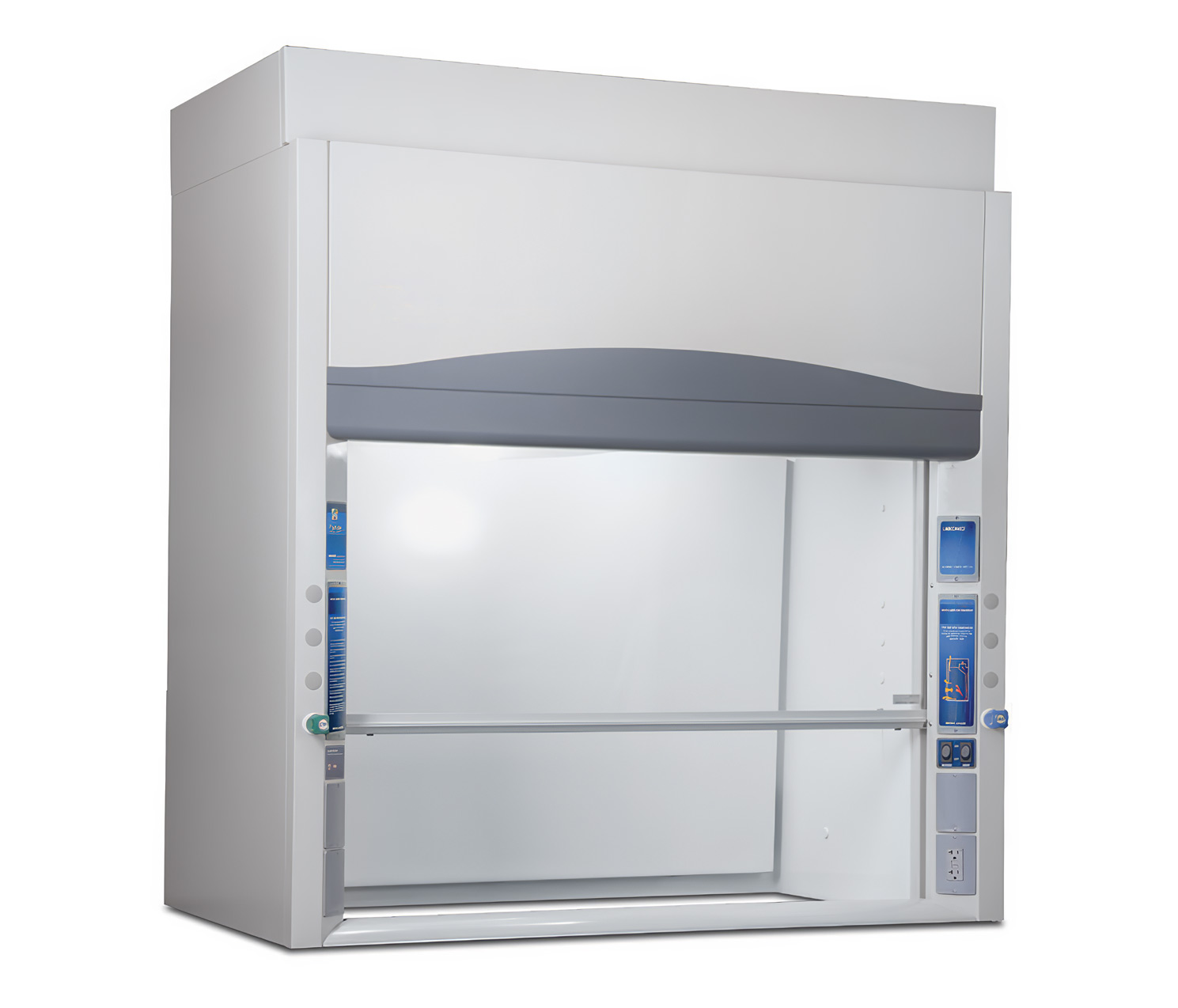 All models feature:
Built-in belt-driven, corrosion-resistant exhaust blower with adjustable sheave, molded thermoplastic housing and non- sparking, coated aluminum impeller
By-pass airflow design
Aerodynamic airflow openings
Cord-holder slots on left and right side of air foil
White powder-coated steel exterior
One-piece molded fiberglass liner and pre-set baffle(s) with flame spread less than 25 per ASTM E84
Tempered safety glass vertical-rising sash and cable and pulley
Powder-coated aluminum sash handle
37.5" (95.3 cm) high sightline from the work surface to header panel
Pre-wired LED lighting with vapor-proof design and ADA-compliant light and blower switches. Lighting is rated for 50,000 hours
Removable front and side panels, and front service access panels for access to plumbing and electrical wiring
Molded fiberglass 12.8" ID exhaust connection(s)
*Our standard fume hoods include the required work-surface. Custom sized fume hoods and specialized fume hoods will require a custom work-surface tailored to suit the environment.
Fixtured models feature:
Two service fixtures with forged brass valves, one for lower right side with brass tubing for gas and one for lower left side with copper tubing for cold water. Components for converting either or both fixtures to air and vacuum are provided. Inlet tubing is not provided.
One 115 volt, 20 amp electrical duplex receptacle for lower right side (115 volt models).
All models conform to the following regulations and standards:
ADA
CFR 29, Part 1910
SEFA 1
NFPA45
ASTM E84-09C
ASHRAE 110
ANSI Z9.5
UL 61010-1
CAN/CSA C22.2 No. 61010-1
UL 1805
CE Conformity Marking (230 volt models)
SEFA 8
WARNING: Cancer - P65Warnings.ca.gov (California only)
All models require (not included):
Ductwork.
Base Cabinet or Stand.
Standard models feature:
Pre-wired lighting, light and blower switches.
Optional accessories for on-site installation include:
Service Fixture Kits
Electrical Duplex Kits
Airflow Monitor Kits.
Ceiling Enclosure and Rear Finish Panel Kits.
Distillation Grid Kits.
Sash Stop Kits.
Explosion-proof models feature:
Explosion-proof blower and incandescent light fixture (bulb not included).
Furnished without switches, electrical receptacle and wiring as these must conform to varying local codes.
† In feet of straight duct
Heights of switches, electrical receptacle and service fixtures meet requirements of ADA when work surface is set to ADA height.
Ordering Information
Laboratory Hoods with built-in blower
Dimensional Data
4',5' and 6' Laboratory Hoods with built-in blower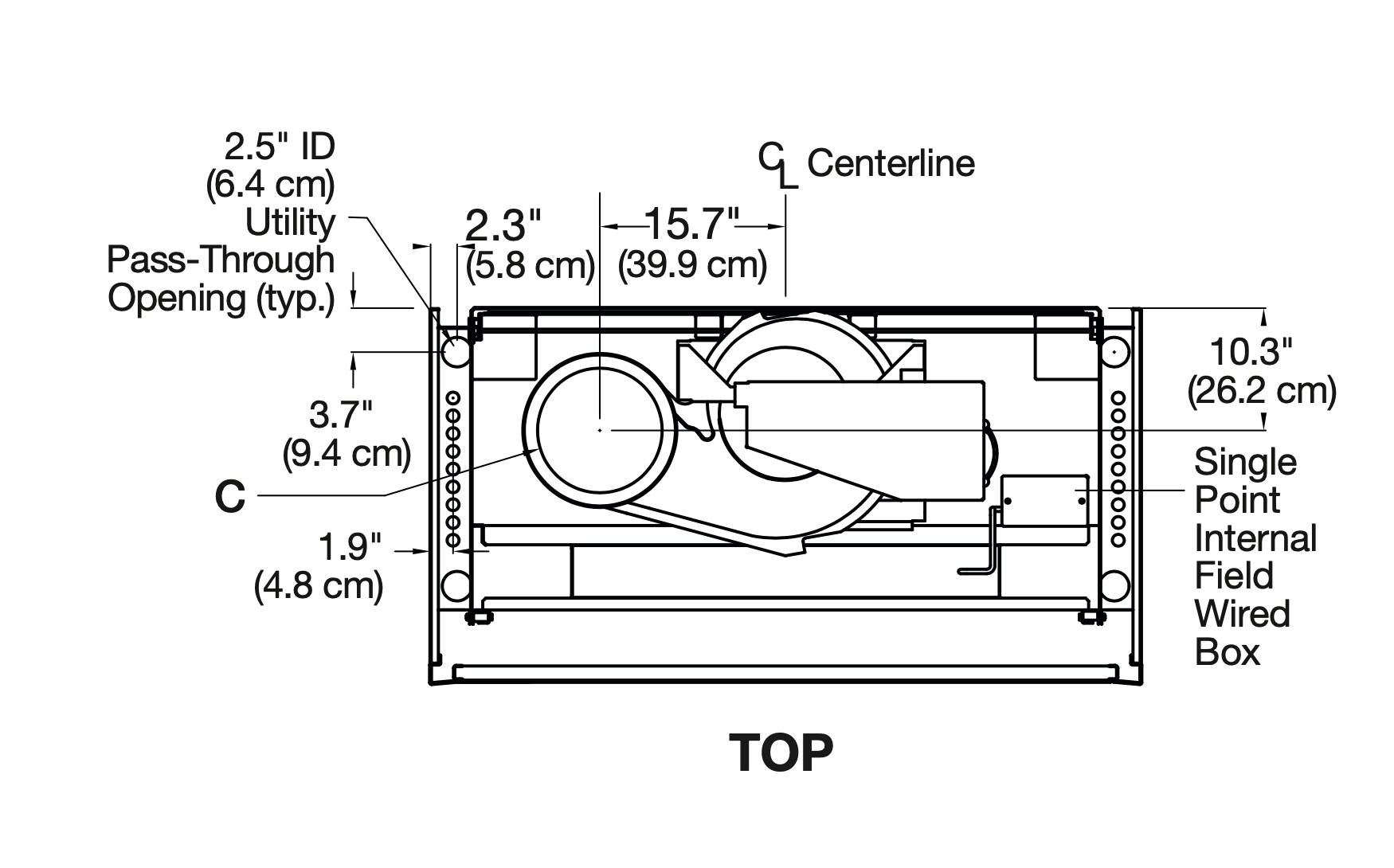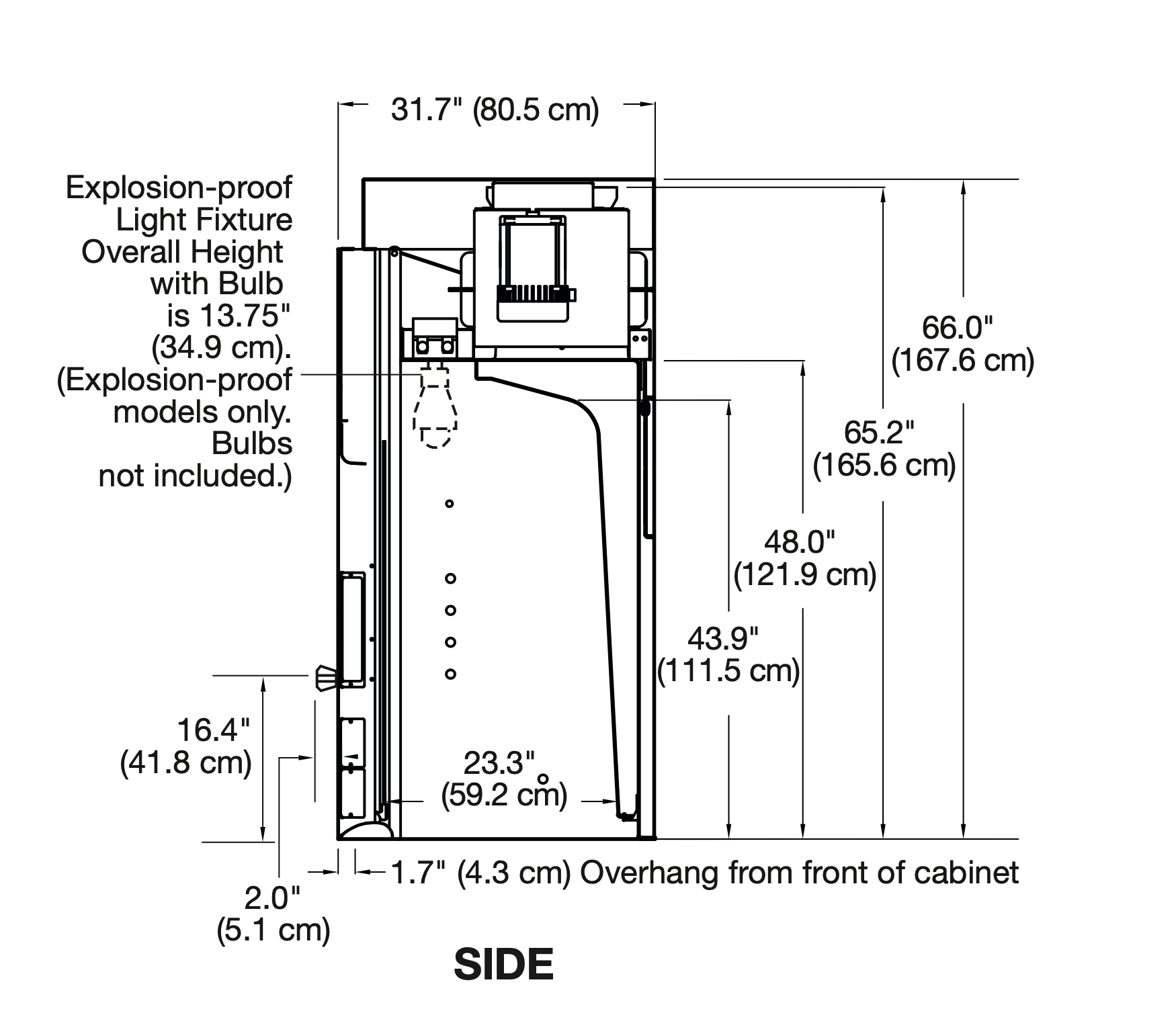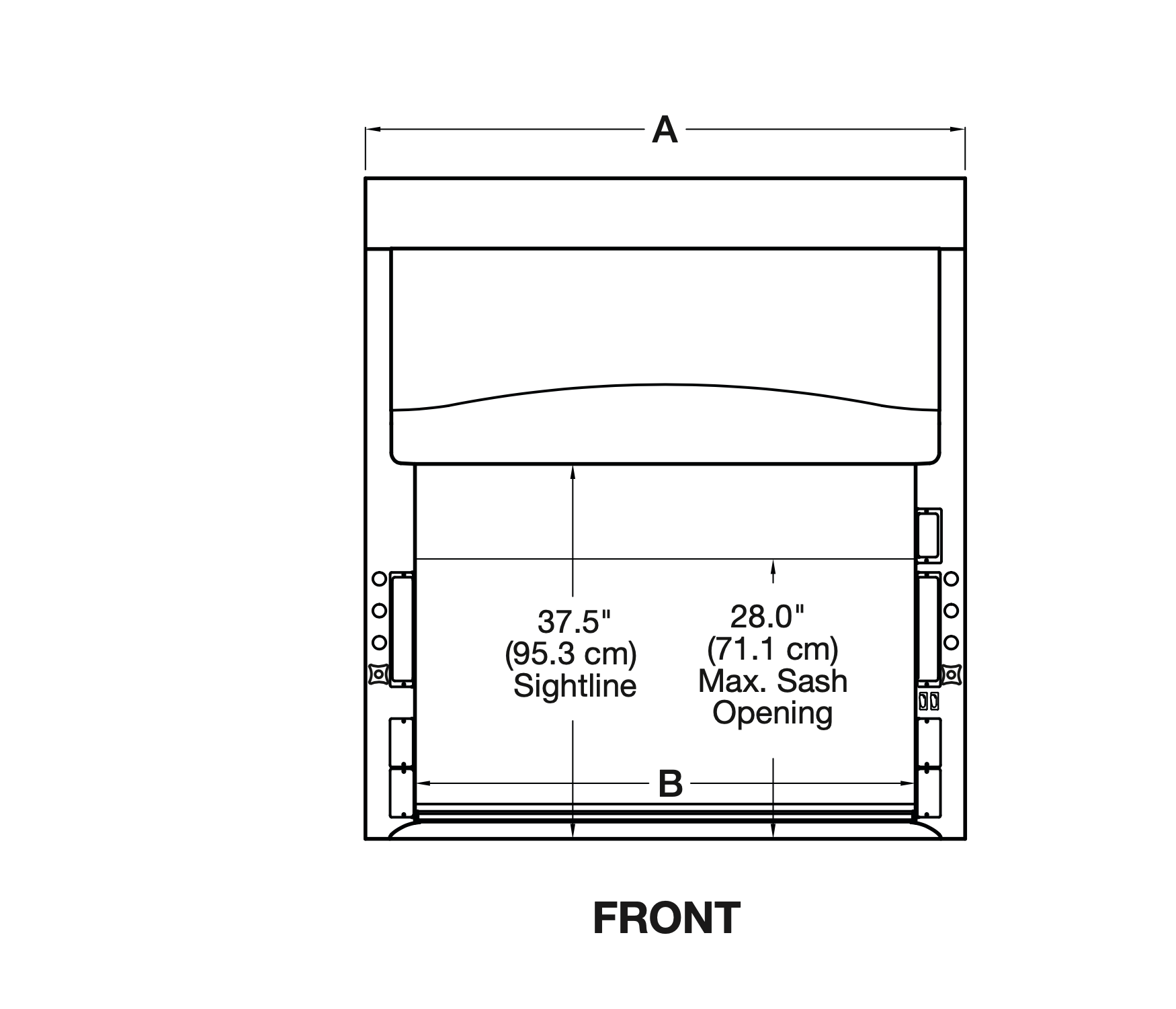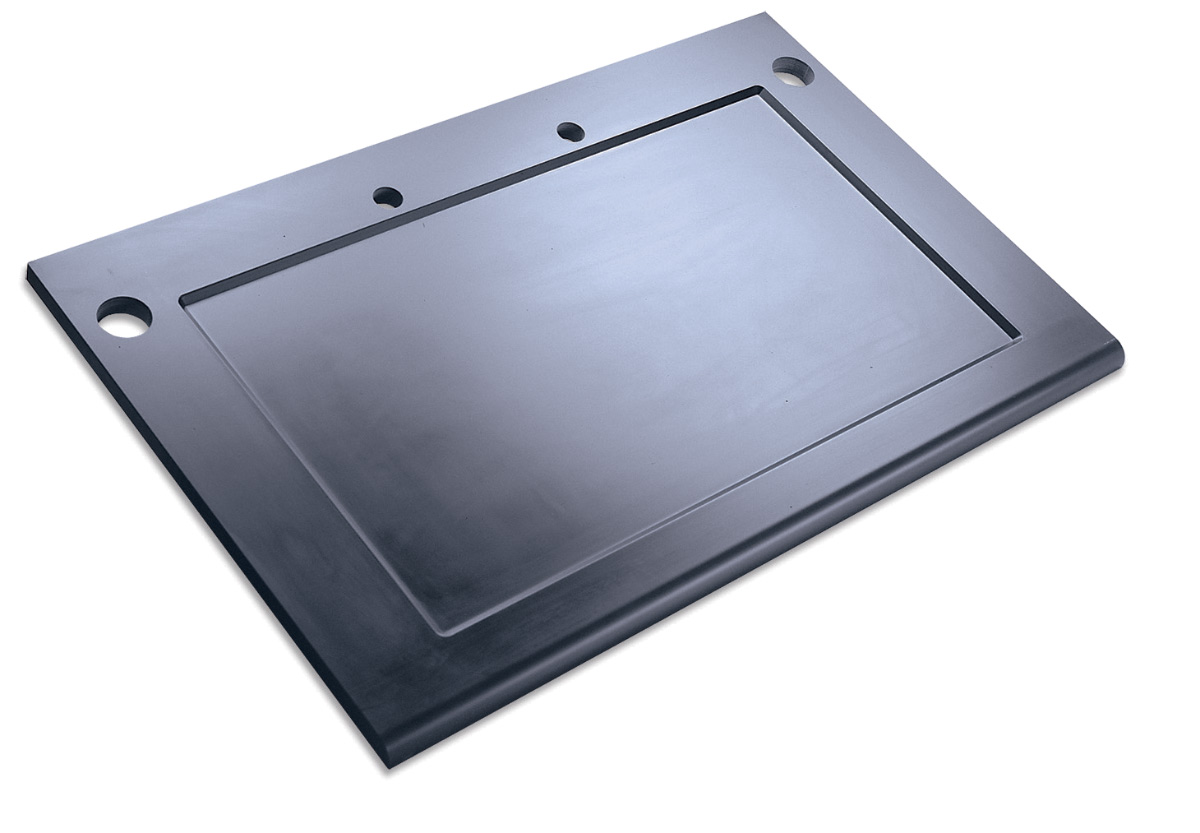 Molded Epoxy-resin Work-surface
Molded from a special formulation of corrosion-resistant epoxy resins
Dished and contoured to conform to the interior liners of Hoods
Front edge has a large radius to aerodynamically direct airflow into the hood
Pre-drilled 1.5" (5.8 cm) diameter holes for venting and 2.5" (6.4 cm) diameter holes for plumbing pass-through
May be ordered with a 6.0" x 3.0" (15.2 x 7.6 cm) oval cupsink cutout. Cupsink sold separately.